Torrijas are one of my favourite things about Easter. My grandma was a master making this amazing Spanish dessert, and she was the one who taught me how to make the perfect Torrija: juicy, moist and with the right amount of sugar and cinnamon.
If you want to try Torrijas when you travel to Spain you will have to come in Easter (March-April). As one of the most important Spanish Easter traditions, Torrijas are only available at bars and patisseries that time of the year. Luckily, here you have my grandma´s Torrijas recipe to enjoy this sweet treat throughout the year.
My grandma´s Torrijas recipe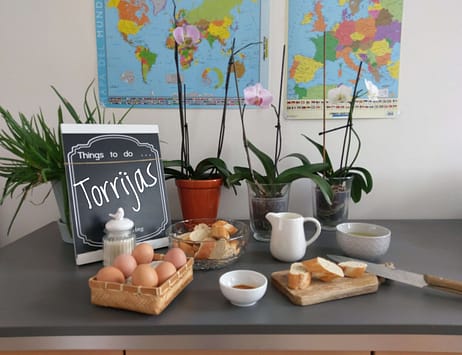 Ingredients
1 loaf of bread
1 liter of milk
3 eggs
sugar
cinnamon
oil (sunflower or olive oil)
1 lemon (secret ingredient)
VERY IMPORTANT: You need stale bread to make Torrijas. The day before cooking, slice the loaf of bread (2-3cm) and save them in a bowl under a cloth.
How to make Torrijas
1. Pour the milk into a sauce pan, add 3 sugar and cinnamon spoons and lemon peel. Boil for 10 minutes and stir frequently. Let it cool down.
2. Set the bread slices into a tray. Pour the milk over the bread and leave it like this for some minutes. Bread needs to soak up the milk, but it doesn´t have to fall apart.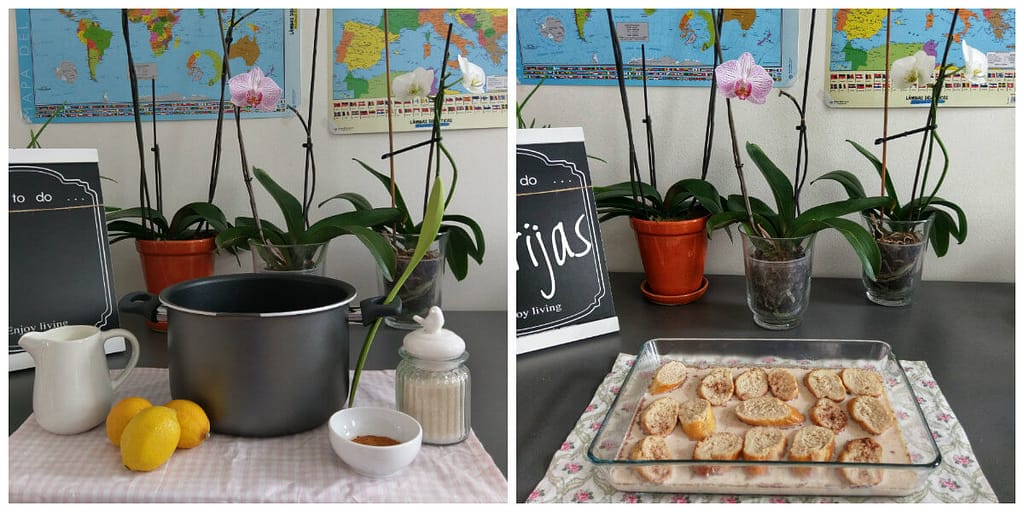 3. Beat the eggs and deep the bread until it´s completely covered.
4. Heat up the oil and fry the bread. Flip them to fry both sides, when they have a golden brown color they will be ready.
5. Cover the slices with a mixture of sugar and cinnamon. I usually save the boiled milk and add a little bit before serving, so you get extra moisture.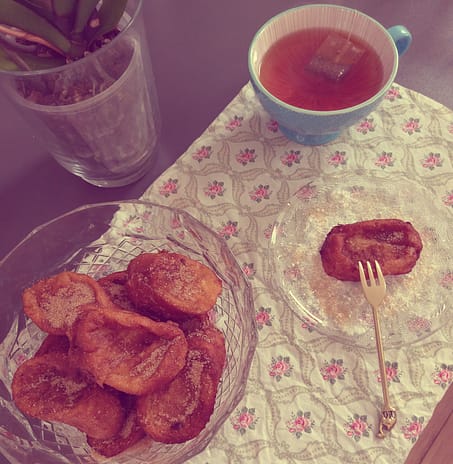 Torrijas are ready! You can serve warm or cold, with some vanilla ice cream, whipped cream… They are simply delicious.